Home

Season's Greetings!

The Economic Crisis:
&nbsp&nbsp&nbsp&nbsp A Dog's Perspective

About Those Hounds...

Our Hounds

Adopting a Friend

Adoption Application

Rescue of the Month

Special Rescues

The Bagel Shoppe

The Old Age Page

Black Listed Beauties

Getting Involved - Volunteering

The Ugly Truth

Success Stories

Wishlist

The Homewoods Herald

Houndware

Memorials

Muchas Gracias

Contact


Healing Hands Animal Hospital

Wicomico Co. Humane Society

Ritchie Co. Humane Society

Humane Society of North Central West Virginia

So what exactly are we talking about?
"Sato" (pronounced sah-toh) is Puerto Rican jargon for mixed breed street dog. Second Chance Animal Rescue is a non-profit organization that was established on February 14, 2000 in an effort to rescue, rehabilitate, and locate homes for abandoned dogs found on the streets of Puerto Rico. They provide each rescued dog with the necessary medical treatment to return the dog to good health, while at the same time reaching out to numerous shelters and other private entities, both within the island of Puerto Rico and in the Continental United States, to locate loving homes for each dog. From its inception, Second Chance Animal Rescue has rescued hundreds of dogs.

In an effort to create awareness of their mission, they have focused on the education of the treatment of animals, including cruelty to animals, the importance of spaying and neutering dogs, as well as the overall benefits of having a dog as a family companion.

To date, they are rehabilitating and maintaining over ninety (90) loving dogs in their shelter, which operates exclusively from financial donations made by private citizens and corporate sponsors. In addition, they have a group of volunteers, which assist the shelter in its daily operations. Without the above-mentioned assistance, they would be unable to achieve their mission. For information on providing assistance to their shelter, please go to their donations page.

Thank you for taking the time to read about Second Chance Animal Rescue. Like us, they have dogs of all shapes and sizes just waiting for loving homes. Please feel free to browse their adoption list. These special dogs are in desperate need of a second chance at life... they deserve it.

So what exactly is going on in Puerto Rico?
It is hard to see an adorable little puppy on the beach alone, begging for food because he hasn't eaten in days. A closer look reveals he can't use his hind legs. They drag behind him, bloody and dirty. Where once there were 3 pups now there is one, two of them having been killed by a car. Maybe someone picks him up and takes him to the vet, but probably not.

It is not uncommon to see famlies picnicing, small children playing, while a dog lays looking on, no fur on her body, her ears encrusted with blood, every bone in her body visible. She wags her tail, but when she gets up to walk, her leg is completely deformed, having healed unattended - mangled and useless.

Why are satos close to Homewoods? Isn't this a hound rescue?
The years of 1959-1971 were the most formitive and happiest of my life. The Puerto Rican people taught me how to live, love and laugh with warmth, honesty and reality. When I finally departed, I sailed on the deck of a Sealand ship for 3 1/2 days to the closest port of entry in Mobile, Alabama. My souvenirs were my beloved sato Diddle, and my "chongo" (pony) Cricket. I cannot recall which was worse - the lecherous grabs of the merchant sea men or my seasickness! From Mobile and in the height of my hippie days, I hitched with my best friends all the way to Southside, Viginia and my parents' farm. Many wonderful folks helped with their empty trailers in this endeavor. Both Diddle and Cricket are now deceased but lived to ripe old ages. It is my sincere desire to someday return to this magical island. In the meantime, I want to return this favor of kindness that the island showed to me.

This can be best accomplished by sponsoring and crossposting Second Chance Animal Rescue in their endeavor to save as many of these wonderful wonderful dogs. Please shop to adopt and we will fly your sato to the land of milk and honey courtesy of American Airlines into BWI in Maryland. I am just the facilitator. All adoption fees are returned in full to Second Chance so that they can carry on their wonderful and very necessary work.

&nbsp&nbsp&nbsp&nbsp&nbsp- Marth, Director at Homewoods Rescue



Other Places to Visit:
PARE Este is an all volunteer non-profit animal welfare and humane education organization. Organized in 1993 and incorporated in 1996 under the laws of Puerto Rico, PARE has both local and Federal 501(c)(3) tax exemption. PARE's goal is to build an animal shelter which will be consistent with humane society guidelines, providing low-cost veterinary care, grooming and adoption services, euthanasia when necessary and community education.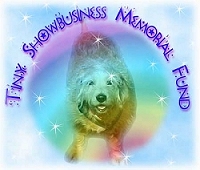 PARE Este would like to thank Lisa Kaplan, Rosie Mendez and Deanne D'Aloia for their kindness and generosity in establishing the Tiny Showbusiness Memorial Fund to improve the lives of animals on the east coast of Puerto Rico. Tiny was a treasure to all who knew her and changed the life of her dad, Andy Praschak, who took care of her for 13 years on a farm in Guaynabo. "I miss her terribly, a piece of me is missing now, but knowing this fund to help others was established in her name gives me great comfort and helps me heal," Andy told PARE Este, Inc.

If you would like to make a donation to PARE Este, for the Tiny Showbusiness Memorial Fund, send your checks to:

PARE Este, Inc.
P.O. Box 928
Fajardo, Puerto Rico 00738

In the Note section of the check please write: Tiny Showbusiness Memorial Fund. All funds raised will be donated to PARE Este, Inc.