Home

Season's Greetings!

The Economic Crisis:
&nbsp&nbsp&nbsp&nbsp A Dog's Perspective

About Those Hounds...

Our Hounds

Adopting a Friend

Adoption Application

Rescue of the Month

Special Rescues

The Bagel Shoppe

The Old Age Page

Black Listed Beauties

Getting Involved - Volunteering

The Ugly Truth

Success Stories

Wishlist

The Homewoods Herald

Houndware

Memorials

Muchas Gracias

Contact


Pryor's Planet

Ritchie Co. Humane Society

Humane Society of North Central West Virginia

Whimsical Animal Rescue

For fifteen years, HOMEWOODS RESCUE has done its very best for all the "hounds" we have temporarily kenneled; providing rescue, relay, fostering, medical, rehab, retirement, and adoption services for some 1,500 abused, abandoned, neglected, homeless, and "last chance" wayward hounds. As a small private shelter there has never been enough time, space, energy, or resources. The economic situation has compounded the problem.

We will be closing soon. We are forever grateful to the adopters and agencies who tirelessly helped in this rescue endeavor and we thank you from the bottom of our hearts!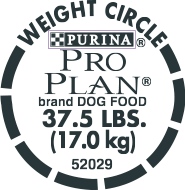 Do you feed Purina pet foods? If so, please save your weight circles for us! These can be found on the bags and boxes of all Purina products. With the Purina Weight Circle Program, we can receive veterinary care and vouchers for food. Clip and mail to: Homewoods Rescue for the Wayward Hound, 21160 Bivalve Lodge Road, Bivalve, MD 21814. Thanks!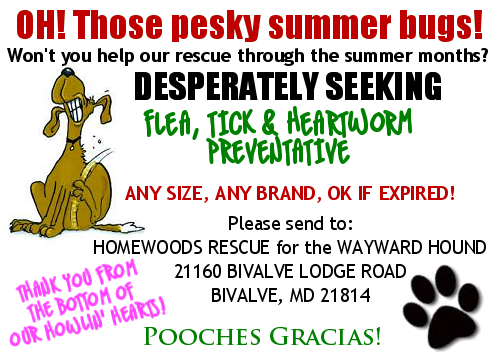 HOMEWOODS RESCUE provides rescue, relay, fostering, medical, rehab, retirement and adoption services for abused, abandoned, neglected, homeless and "last chance" wayward hounds.

Our Rest Home offers: interim residential care, homecooked meals, supervised medications, coordinated medical services and social activities, for the elderly or infirmed hound. The honor of "Special Rescue Pet" is always bestowed upon one of our senior or disabled citizens. Perhaps you would consider adopting one of these "tried and true," "love ya 'til the cows come home" hounds.

We subsist solely on the generosity of the public, therefore, a donation of any amount would be most gratefully received. Click on the "Make a Donation" link on the left or feel free to email Marth for our snail mail address.

HOMEWOODS is a modest all-volunteer, not-for-profit organization which is funded by donations from a compassionate public. Each hound's individual adoption fee is noted in its write-up on PetFinder. This fee, which helps cover program expenses, food, veterinary care, etc., is required at the time of adoption.

You may contact us at mhcrowdes@aol.com. If you would prefer, you may also direct inquiries to us the old fashioned way...



Homewoods Rescue for the Wayward Hound
21160 Bivalve Lodge Road
Bivalve, MD 21814



Please note: some of these dogs are not hounds but all dogs look the same on the inside. And every dog needs a loving forever home. They cannot reason why, but only endure the suffering and abandonment. We want every dog to be at the right spot at the right time (on this site!) to have the chance to belong in the home you are kindly considering to offer.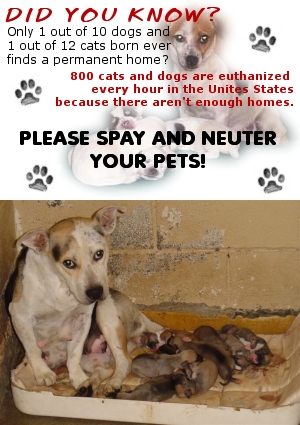 Thank you so much for visiting our site! Be sure to check out all the links. There's lots to see! And when you're done here, please take a few minutes to check out these other websites: Healing Hands Animal Hospital, Pryor's Planet, Wicomico Co. Humane Society, Ritchie Co. Humane Society and Humane Society of North Central West Virginia Homewoods Rescue is an outreach rescue that works in conjunction with our local humane society and also cares about the quality of life for dogs every where, even on the small island of Puerto Rico. We work conjointly with these rescues to make it happen! We work with them on a regular basis and if we ain't got the dog - one of these highly compassionate and reputable rescues/shelters does!

Don't forget! If you cannot adopt, please consider financially sponsoring a hound. You can provide the financial means to board and care of a dog until a permanent home can be found. This will help give a dog a second chance at life! Every little bit helps! Some of these hounds have been waiting to be adopted for over a year! You will be thanked in the description of the animal you sponsor and you will receive monthly updates on the hound you sponsor. Please consider this invaluable way to help!

Rergardless of the time of year, community members, animal lovers, adoptors and grateful pet guardians can come together to celebrate their local rescue. Here at HOMEWOODS RESCUE, we are very dedicated to helping the hounds. Here are ten ways to show us you care throughout the year:

1. Adopt a Best Friend. Hounds make great companions, but having a pet is a big responsibility and it involves a lifelong commitment. Find out if you have what it takes to provide a safe and loving home and learn more about adopting from us. We welcome your inquiries!

2. Take a Tour. Please come see us! We are a modest, no frills, private rescue. Take an hour out of your day to stop - by appointment, please - and visit to see firsthand how rescue works. If you'd like to become more involved, find out how you can become an HR volunteer. We are sadly understaffed and need fosters, walkers, transporters, networkers and volunteers.

3. Keep on Giving. Because we are a private rescue, we struggle financially. Every penny helps. Donating to us is as simple as writing a check and dropping it in the mail or making a monetary donation of even a dollar through PayPal. If you would like to make a donation to help defray to costs of supplies, food and medical care, donations can be made by sending a check to the address below or using PayPal. Also picking up an item on the rescue's wish list during your next shopping trip would be GREAT! We count on Revival Animal Health for much of our supplies, and a link is provided below if you'd care to place an order on our behalf. Our wish list can be found here. Finally, you can support us by sporting some Houndware. HOMEWOODS RESCUE, 21160 Bivalve Lodge Rd., Bivalve, Maryland 21814



4. Connect with Kids. Help children learn about the importance of being kind to animals. Find out how easy it is to educate - whether it's an entire classroom or a single child.

5. Be Committed. Providing quality food, water and shelter are important, but it's not the only thing involved in being a responsible and caring pet guardian. It's also essential that your pet has current identification tags and is properly confined or supervised while outdoors. Keep your pet healthy and up-to-date on all vaccinations by visiting the veterinarian regularly and give your pet lots of love and attention.

6. Expect the Unexpected. Local shelters and rescues are most often on the front lines during natural disasters such as hurricanes. Would you know what to do in the event of a flood, tornado or fire? Learn how to help animals in your community, including your own pet, whether it's a disaster, an emergency or an accident.

7. Stay Alert. HOMEWOODS RESCUE not only takes in homeless animals but also rescues injured, abused or neglected critters. Assist them by helping injured animals in your neighborhood and letting them know if you suspect animal cruelty in your community.

8. Spread the Word. Does the community that HOMEWOODS RESCUE serves understand and appreciate the rescue's dedication to animals? Tell your friends, family, co-workers and neighbors about the importance of supporting this rescue. Please spread the word.

9. Do Your Part. Spaying or neutering your pet is one of the most important things you can do to reduce the number of homeless pets in your community. Spaying and neutering your pet is important because it helps keep the animal population down. Our shelters are already overcrowded with unwanted pets. Learn more about why spaying/neutering is important and how you can find affordable options.

10. Two Simple Words. The words "thank you" are powerful. But since animals can't speak, it's up to you wonderful folks to let HOMEWOODS RESCUE know just how much their commitment to animals is appreciated. We always love to hear from you by a letter, card or email. Your encouraging words keep us going!

Bringing together hopeful critters and loving homes is one of the things that we do best, but it is by no means the only thing. From taking in homeless animals and giving them food, water and shelter, to rescuing injured or abused animals, to reuniting lost pets with their families, we spend 365 days a year saving animals. PLEASE HELP US TO HELP THEM!



How can you Help? Thanks for asking!



Make a Gift Donation
Your gift donation will help support our life-saving work - including our regular out of state rescues where we save dogs and puppies from overcrowded shelters, the cost to support our medical bills where hundreds of hounds are treated each year, and most importantly, the loving environment we provide while animals are waiting for loving homes. Please click on the PayPal button to make a donation.





Give a Gift Sponsorship, the Gift of Life
Your gift sponsorship will help provide all the necessary medical care for one or more of our hound dawgs, giving them a safe place and all the love they need and deserve all year round. Please click on the PayPal button above to sponsor a hound.

Shop To Save Lives
Find something fun for everyone on your shopping list and know that with every purchase, you will be giving back to help other hounds in need. Please click on the HOUNDWARE link to the left or

right here!

You can show you care and love your adoptee! Please help us continue our life-saving mission to RESCUE, NURTURE and ADOPT these unconsenting victims into loving forever homes in 2009!